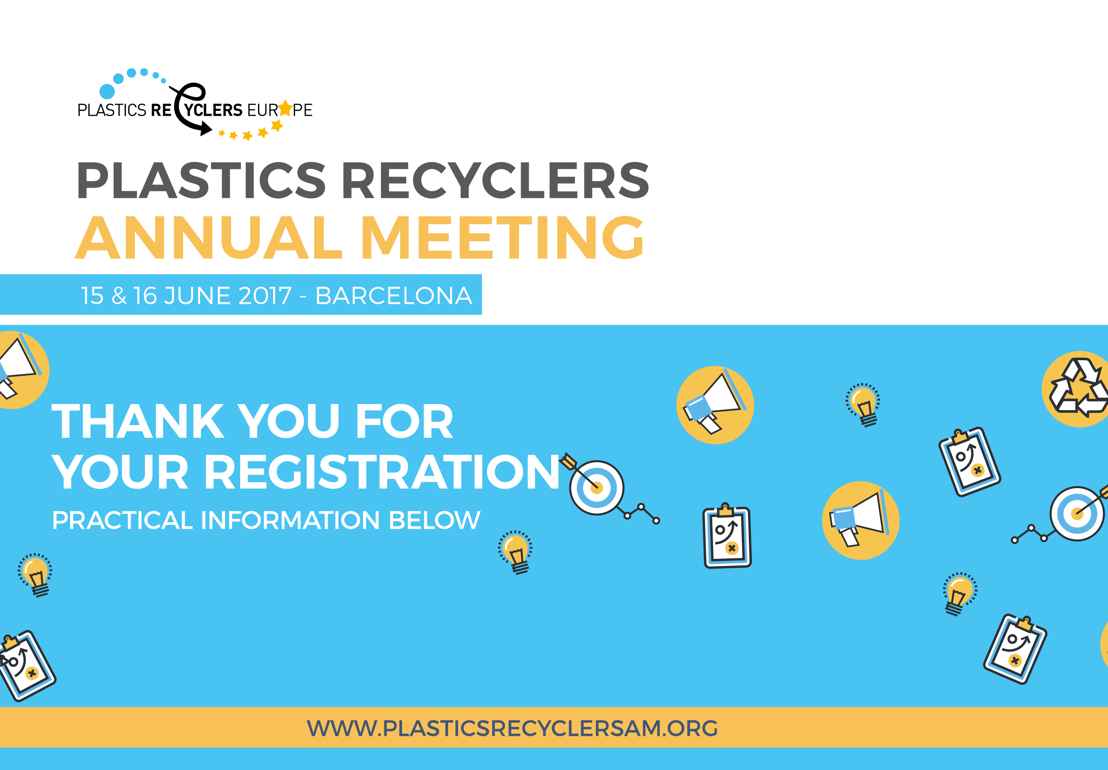 Thank you for your registration to the PRE Annual Meeting 2017
15 & 16 June | Plaça Espanya | Barcelona
Tuesday, June 6, 2017 — Dear Participant,
Thank you for your registartion to the Annual Meeting 2017 which takes place already next week on Thursday and Friday at the Hotel Catalonia Plaza Barcelona. Here below you will find some practical information regarding the event.
Here below you will find infomation concerning the location as well as the full programme:
In case of any questions do not hesitate to contact us.
We are looking forward to seeing you next week in Bracelona.
PRE team
Many thanks to the sponsors of our event:
EREMA | PELLENC | VECOPLAN
COFIT | FIMIC | ETTLINGER | LINDNER | SOREMA | STARLINGER | TECNOFER