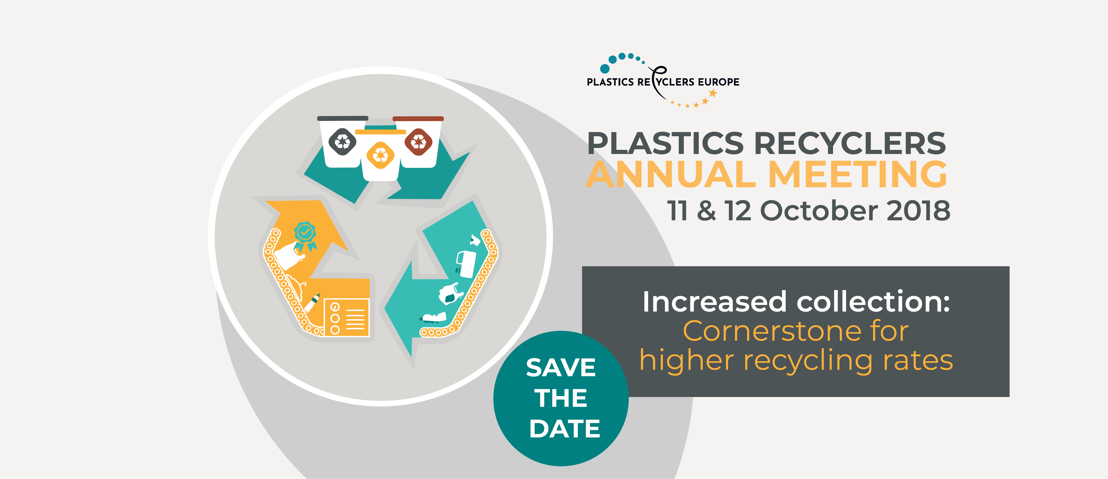 Save the date for Plastics Recyclers Annual Meeting 2018
11 & 12 October 2018
Wednesday, May 16, 2018 — Save the date for the Plastics Recyclers Annual Meeting 2018. This year's event will take place in The Oitavos Hotel - Cascais, Portugal on 11 & 12 October.
​The annual conference will focus on Increased Collection - cornerstone for higher recycling rates. Actions laid out by the Strategy on Plastics highlight the importance of increasing plastics recycling rates in Europe. Plastics industry actors must work with all involved stakeholders on design for recycling, boosting uptake of recyclates as well as improving quality of sorting schemes across Europe to achieve the Commission's ambitious targets. Fundamental step in achieving the set targets is the increase in collection rates.
More information regarding the programme will follow soon.
Check all available information at www.plasticsrecyclersam.org
VENUE & ACCOMODATION
The Oitavos Hotel - R. de Oitavos, 2750-374 Cascais, Portugal
Book your room today at adventageous rate!
Accomodation is being held for participants until 6 July 2018. After this date, rooms will be released and any bookings will fall under general sale conditions.