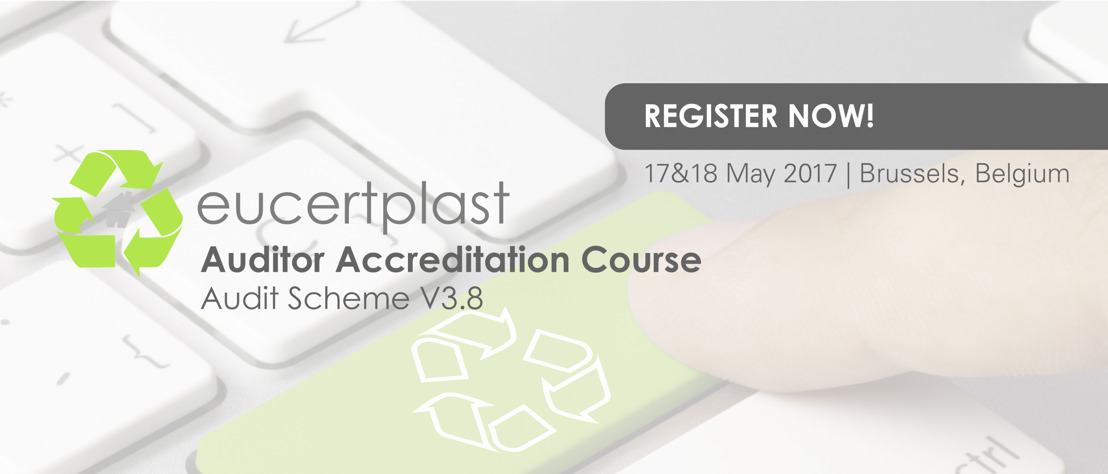 Register now! EuCertPlast Accreditation Course
Final dates picked! 17 & 18 May 2017
Monday, March 20, 2017 — Thank you for showing your interest on the EuCertPlast Auditor Accreditation Course. The training will take place on the 17th and 18th May 2017 at Avenue Cortenbergh 71, 1000 Brussels.
Please fill in electronically the enclosed form in order to be officially registered to the course.
The registration fee includes your assistance to the lessons, printed teaching material, your exam fee and issue of the official certification which will certify you as an accredited auditor of EuCertPlast.
Note that the price of the training does not include neither your travel or accomodation expenses. A minimum of 5 participants is required for the training to take place. EuCertPlast reserves the right to either cancel or postpone the training in this case.
Thank you in advance for your participation.
Best regards,
The EuCertPlast Team
Mireia Boada de Vidiella EuCertPlast | Plastics Recyclers Europe