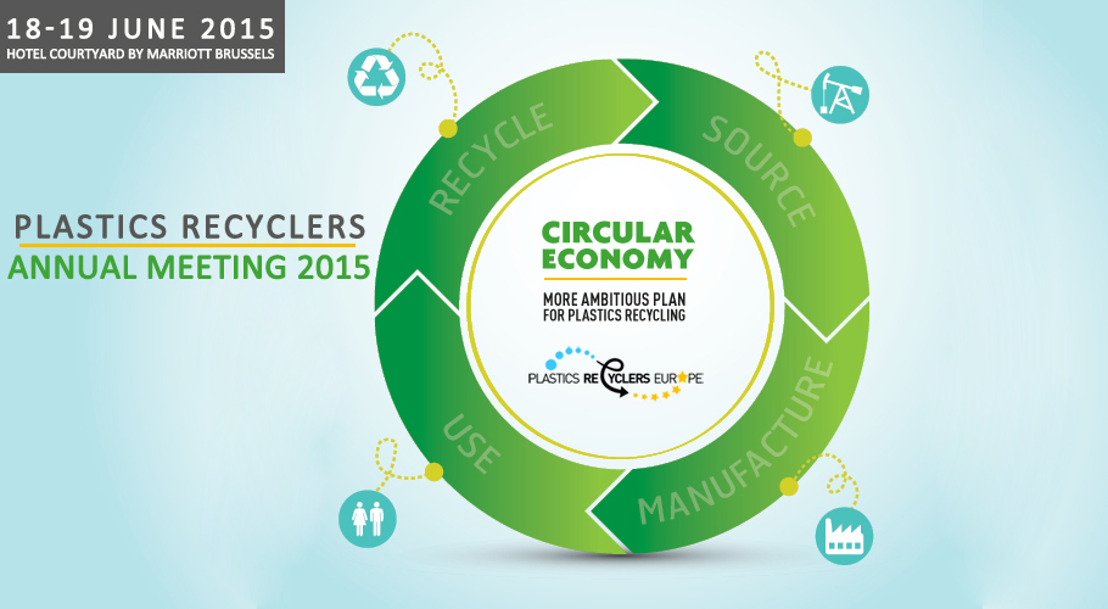 New speaker confirmed - Plastics Recyclers Europe Annual Meeting 18 & 19 June 2015
Circular Economy: More Ambitious Plan for Plastics Recycling
Monday, May 4, 2015 — Jonas Byström, Senior Engineer of the Water & Waste Management Division of Projects Directorate of the European Investment Bank has been confirmed as a new speaker for the conference on 19th of June: "Circular Economy: More Ambitious Plan for Plastics Recycling," his presentation will focus on the recycling infrastructures.
Key confirmed speaker of the conference is Karmenu Vella - Commissioner for Environment, Maritime Affairs and Fisheries.
This conference is the leading event on plastics recycling in Europe. It gathers yearly over 200 participants including recyclers, machine manufacturers, waste management companies, collectors, converters, brand owners, decision makers, NGOs and academics.

For more information please view the programme and the registration:
PROGRAMME
View the programme here.
REGISTRATION
Register here.
VENUE & ACCOMMODATION
Courtyard by Marriott Brussels Hotel
Avenue des Olympiades 6 | 1140 Brussels | Belgium
Rate per room, per night: 149 €
You can book your room here.