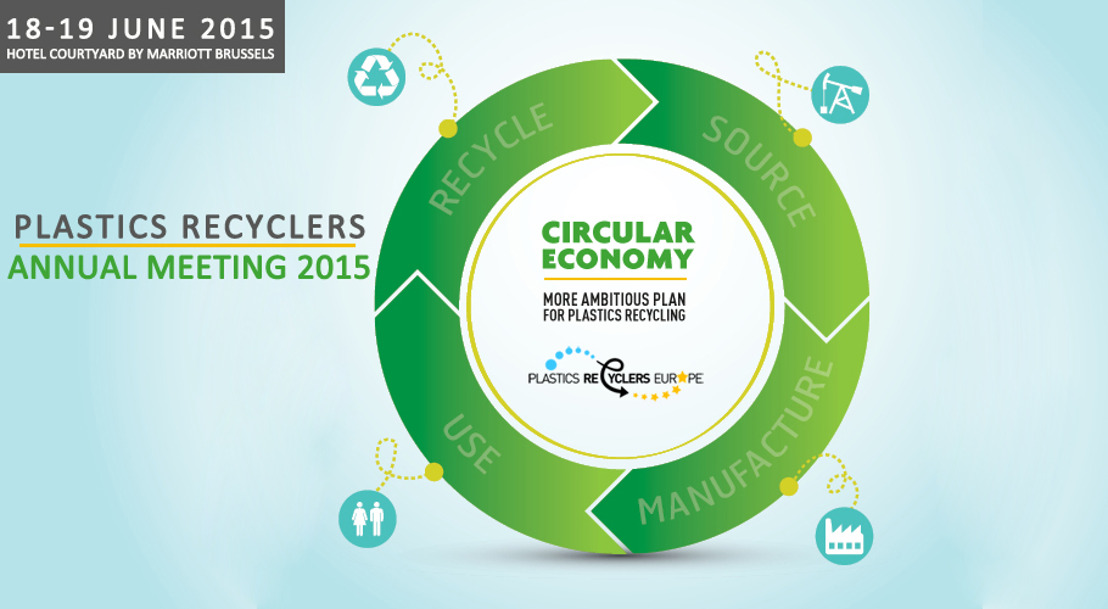 Guarantee your place now at the Plastics Recyclers Europe Annual Meeting 18 & 19 June 2015
Places are limited
Tuesday, May 19, 2015 — Circular Economy: More Ambitious Plan for Plastics Recycling
Register Today! Please find more information here below:
PROGRAMME
View the programme here.
REGISTRATION
Register here.
VENUE & ACCOMMODATION
Courtyard by Marriott Brussels Hotel
Avenue des Olympiades 6 | 1140 Brussels | Belgium
Rate per room, per night: 149 €
You can book your room here.
Please note that after 27 of May it will be possible to book rooms upon availabilty only.