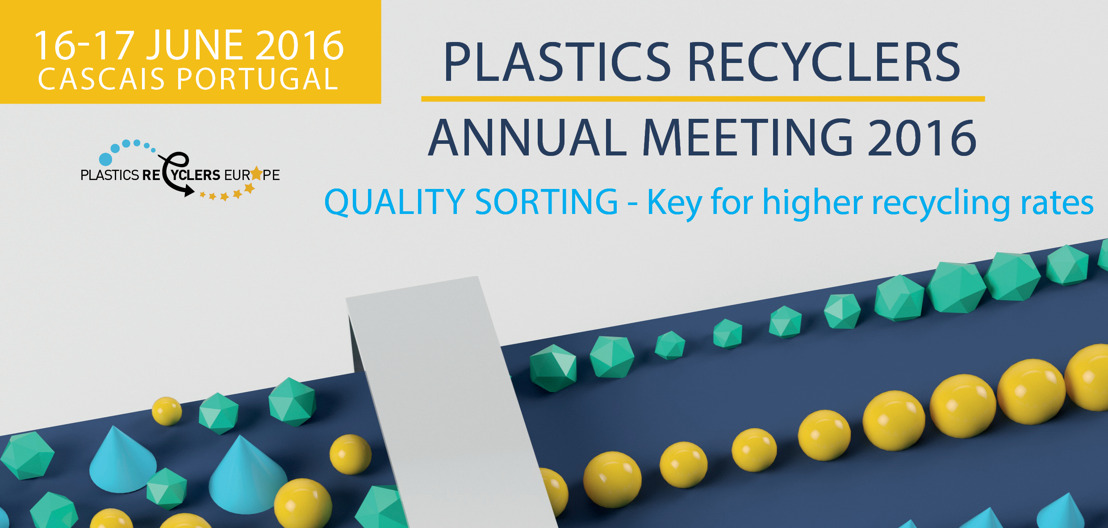 Big name speakers confirmed - check the programme and the speakers' profiles
Plastics Recyclers Europe Annual Meeting 2016 & 20th Anniversary | 16 - 17 June | Cascais | Portugal
Tuesday, May 10, 2016 — Stay abreast of the latest news on policy and technological developments in the plastics recycling sector. The high profile speakers will be speaking about the innovative products, services as well as challanges & opportunities of the industry.
Do not miss the opportunity to attend one of the most important events of the plastics recycling industry. Regsiter today! You will benefit not only from the content but also from the quality networking with the key players in the sector. Among the already confirmed delegates there brand owners, machine producers, recyclers, academics and waste management companies - among others: Procter & Gamble, Veolia, Suez, DOW, Papier-Mettler, Pellenc and KU Leuven.

Find more information about our speakers and the programme here.
More information:

ACCOMMODATION & VENUE
The Oitavos Hotel
Rua de Oitavos, Quinta da Marinha
2750-374 Cascais
T: +351 214 860 020
www.theoitavos.com
Book your room here*
(The rooms are now released and we cannot ensure availability)

ALTERNATIVE ACCOMMODATION:
Hotel Baía Cascais
Avenida Marginal
2754-509 Cascais
T: +351 214 831 033
http://www.hotelbaia.com
**Hotel Baía reservation details: All reservations must be done to: reservas@hotelbaia.com
Must mention PRE ANNUAL MEETING 2016 (The rooms are now released and we cannot ensure availability)

ACTIVITIES IN THE AREA:
The Oitavos Hotel is surrounded with the Sintra National Park. Many activities are available in the area like cycling, golf lessons, yoga lessons, squash, tennis, go-karts, segways, padel, swimming, speedboats, sailing boats and surf. In the proximity of the hotel there is an equestrian center where you can take horseback riding lessons. Helicopter tours are also offered above the Natural Park. Check more EXTRA ACTIVITIES
We look forward to seeing you in Cascais next month!